On January 1, 2021, Massachusetts became the 23rd state to enact full practice authority for nurse practitioners with the passage of An Act Promoting a Resilient Health Care System That Puts Patients First. Signed by Governor Charlie Baker, the new law makes permanent the governor's executive orders expand access to care during the COVID-19 pandemic. The original executive order, dated March 26, 2020, remove supervisory requirements for advanced practice registered nurses with at least two years of supervised practice experience.
Massachusetts now permanently empowers nurse practitioners to practice to the independently and to the full extent of their education and training after two years of supervised practice with a physician, and lifts similar scope of practice restrictions for nurse anesthetists and psychiatric nurse mental health clinical specialists. The new law also expands access to telehealth along with other healthcare reforms. You can read a bill fact sheet here.
NNCC applauds Governor Baker and the Massachusetts legislature, especially Healthcare Conference Committee Co-Chairs Representative Ron Mariano and Senator Cindy Friedman, for championing these crucial reforms to expand access to care for Massachusetts residents.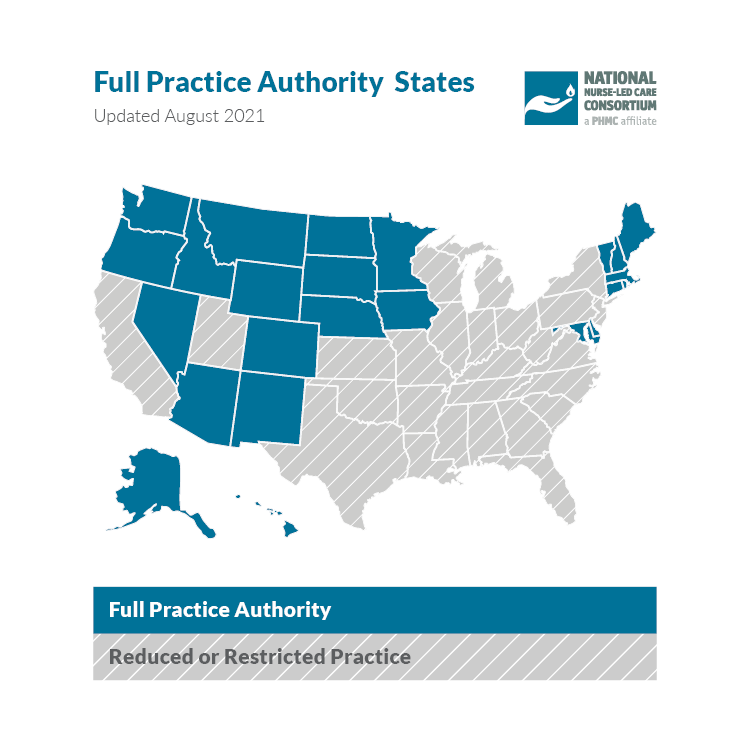 Twenty seven states continue to uphold unnecessary barriers to high quality, nurse-led care. Please visit our advocacy page for more information on the fight for full practice authority in legislatures across the country.
LATEST NEWS
STAY CONNECTED TO NURSE-LED CARE