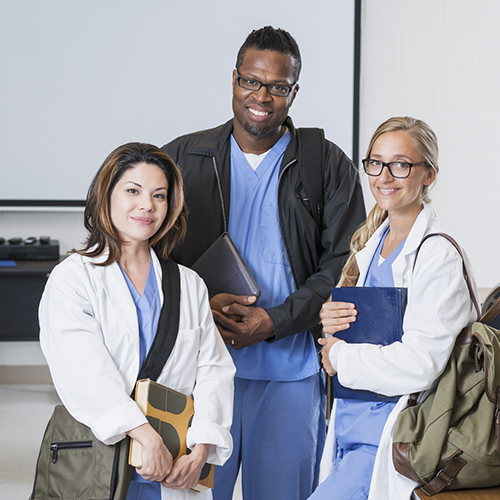 The Pennsylvania Action Coalition (PA-AC) was established in 2011 to guide the implementation of the Institute of Medicine's (now the National Academy of Medicine) "The Future of Nursing: Leading Change, Advancing Health" report recommendations in the state. PA-AC is part of the Campaign for Action, a national initiative of the Robert Wood Johnson Foundation and AARP, coordinated by the Center to Champion Nursing in America.
PA-AC works to promote a healthy Pennsylvania through improvements in the quality, accessibility and safety of nursing. PA-AC aims to achieve its goals by building strategic partnerships throughout the state. The coalition comprises a diverse group of local, regional and state-level stakeholders. These include individuals and organizations from health care systems, academic institutions, nursing leadership organizations, businesses, community organizations and anyone involved in advancing health care through nursing in Pennsylvania.
Mission and Vision
Our mission is to implement the "Future of Nursing" report recommendations in Pennsylvania through strategic partnerships throughout the state. The PA Action Coalition envisions a healthier Pennsylvania through high-quality, accessible and safe nursing.
Visit the PA Action Coalition's website