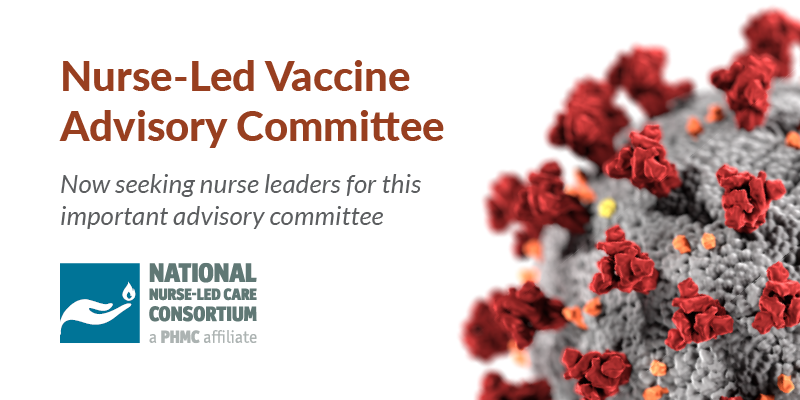 The National Nurse-Led Care Consortium (NNCC) is convening a Vaccine Confidence Advisory Committee (VCAC) comprised of members and stakeholders with knowledge of public health, nursing, and safety net healthcare. NNCC will regularly engage this committee to inform and support CDC in the development and adaptation of COVID vaccine guidance, tools, and best practices that consider the needs of nurses working in community settings with vulnerable populations.
We are no longer accepting applications for this committee. Please check our website for other opportunities.
Commitment
Monthly 90-minute advisory committee Zoom calls
Monthly 60-minute subcommittee Zoom calls
Participation in trainings and media campaign as needed
Total commitment not to exceed a total of 60 hours through September 30, 2021
Compensation
NNCC will offer a stipend of $6,000 per committee member through September 30, 2021. This stipend is in recognition of the time and resources needed to actively participate in the VCAC.
Committee Goals
Convene VCAC monthly to engage expert opinions
Consult with VCAC to identify participants for 4 subcommittees to review promising practices and guidance documents
Engage VCAC and subcommittees via Zoom and e-mail as needed to review promising practice and guidance documents
Recommend subject matter experts to engage on training opportunities and media campaign
Stay Connected with Nurse-Led Care