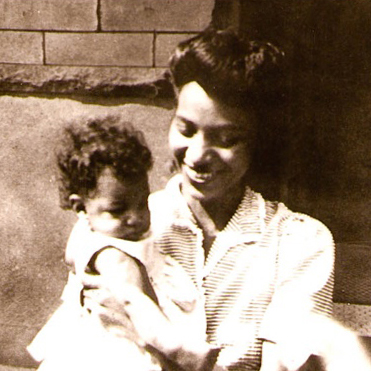 This Black History Month, I am celebrating the life of Mabel Harmon Morris, for whom NNCC's Mabel Morris Family Home Visit Program is named. She was born in 1921 in Chincoteague, Virginia and died in 2009, at the age of 88. I had the privilege and pleasure to be in her presence in the big 90's when I was a Community Health Outreach Worker at The La Salle Neighborhood Nursing Center and she was a Professor at the La Salle University School of Nursing.
Mabel was a powerhouse, working alongside Philadelphia Nurse Family Partnership founder Dr. Kay Kinsey, Dr. Patty Gerrity, and Dr. Gloria Donnelly, the Director of the School of Nursing at La Salle University. It was at this time and place where the conception of public health nurse home visiting as we know it began. Mabel would arrive to a meeting early, taking a seat of power and armed with a briefcase full of data — ready to argue, debate, and perfect public health policy as it pertained to underserved families in our city.
Mabel had silver hair and gold glasses. She dressed in rich materials with expert tailoring. She had a serious, no-nonsense expression, and her language was articulate as she fought for policy and procedure that would make a difference in the lives of the community. Undaunted by any government, city official, legislator, or community stakeholder, she stood her ground and made her point. Mabel ensured that everyone around the table could respectfully agree to disagree. She often hurried the group to craft solutions and get to the bottom line, because she had another meeting to attend. Mabel would not allow anyone to let their privilege or politics color an outcome for the families she served.
For her part, Mabel never forgot her humble beginnings. She was born to a 14-year-old mother, Flossie, who saw, respected, and nurtured Mabel's intellectual and academic growth. It was her mother who encouraged her to pursue nursing as a career — a career that contained many academic and professional accomplishments. Mabel attended the Philadelphia High School for Girls and went on to graduate from Mercy Hospital and School for Nurses in 1943. She received her BSN in 1958, and in 1964 she received her Masters in Public Health Nursing Administration from the School of Public Health and Teachers College at Columbia University. Throughout her career she was active in many professional associations, provided expertise as a consultant, and published and presented research across the country. Her papers are now archived at The University of Pennsylvania's Barbara Bates Center.
Mabel's vision allowed her to see families both where they were and where they could be — she saw their potential to grow, develop, and overcome hardships. She fought to remove barriers and create programs and policy to enrich and heal the community. I am proud that the Mabel Morris Home Visit Program is operating in her spirit, and that our nurses continue to support families to their full potential.
---
Valerie Holloman is an Outreach Specialist and Resource Navigator for the Philadelphia Nurse Family Partnership and Mabel Morris Family Home Visit Program at the National Nurse-Led Care Consortium.
LATEST NEWS
STAY CONNECTED TO NURSE-LED CARE