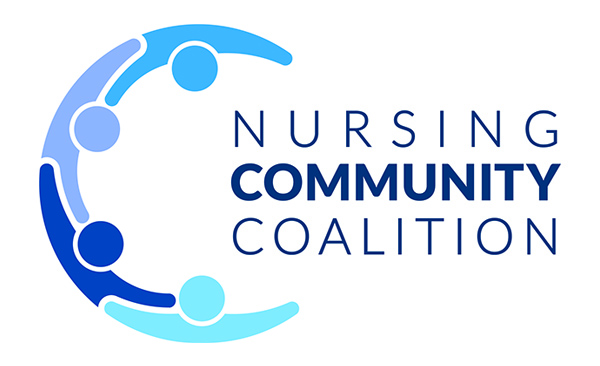 The National Nurse-Led Care Consortium is a member of the Nursing Community Coalition.
June 19, 2018
The Honorable Kirstjen M. Nielsen
U.S. Secretary of Homeland Security
Washington, DC 20528
Dear Secretary Nielsen,
On behalf of the 33 undersigned Nursing Community Coalition organizations, representing the cross section of nursing education, research, practice, and regulation, we implore the Department of Homeland Security, and the overall Administration, to protect the health and wellness of immigrant children.
As a profession, we are committed to the patient, the family, the community, and the populations our members serve. At the core of our education is holistic care that encompasses the physical and mental well-being of all—at any age and in any location. According to the American Academy of Pediatrics, it is well documented that when immigrant children are detained and separated from their parents, they can develop toxic stress, which can adversely impact their development. Nurses are empowered to protect the most vulnerable populations. Children of immigrant families experiencing this stress are the embodiment of those our profession has committed to protect through compassionate and evidence-based care.
Our profession requests immediate action be taken to protect the health of immigrant children and reverse the current policy. Their young minds, their health, and their ability to thrive in the future is of utmost importance. If the Nursing Community Coalition can be of any assistance, please contact the coalition's Executive Director, Dr. Suzanne Miyamoto, at , or at 202-463- 6930.
Sincerely,
American Academy of Nursing
American Association of Colleges of Nursing
American Association of Nurse Practitioners
American College of Nurse-Midwives
American Nephrology Nurses Association
American Nurses Association
American Organization of Nurse Executives
American Psychiatric Nurses Association
American Society for Pain Management Nursing
Association of Community Health Nursing Educators
Association of Nurses in AIDS Care
Association of periOperative Registered Nurses
Association of Public Health Nurses
Association of Veterans Affairs Nurse Anesthetists
Association of Women's Health, Obstetric and Neonatal Nurses
Dermatology Nurses' Association
Gerontological Advanced Practice Nurses Association
International Association of Forensic Nurses
International Society of Psychiatric-Mental Health Nurses
National Association of Clinical Nurse Specialists
National Association of Hispanic Nurses
National Association of Neonatal Nurse Practitioners
National Association of Neonatal Nurses
National Association of Nurse Practitioners in Women's Health
National Association of Pediatric Nurse Practitioners
National Association of School Nurses
National Black Nurses Association
National Council of State Boards of Nursing
National Forum of State Nursing Workforce Centers
National League for Nursing
National Nurse-Led Care Consortium
Oncology Nursing Society
Organization for Associate Degree Nursing
CC: The Honorable Alex Azar
Click here to download the letter.
LATEST NEWS
STAY CONNECTED TO NURSE-LED CARE