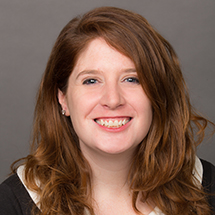 Today, the National Nurse-Led Care Consortium (NNCC) announces Sarah Hexem Hubbard, Esq. as Executive Director. In this role, Hubbard's responsibilities will encompass providing strategic leadership and day-to-day administrative, programmatic, operational, and fiscal management of the organization.
 
Prior to serving as Executive Director, Hubbard served as the Policy Director. During her tenure, she worked to translate direct experiences into systems change and to advocate locally and nationally as a champion for nursing and health policy.
 
"I am thrilled to continue to work with our talented staff to advance the innovative, high-quality, evidence-informed programs that enable us to strengthen community health in Philadelphia and across the nation," said Hubbard. "My love for nursing stems from its principles and promise, its humanitarian generosity of spirit combined with keen intellect. I am honored to work alongside nursing stakeholders committed to healthcare transformation."
 
Under her leadership, the National Nurse-Led Consortium will explore innovative approaches to support nurse-led care and demonstrate that leadership in nursing is diverse and impactful. NNCC is a subsidiary of Public Health Management Corporation (PHMC), a non-profit public health institute that creates and sustains healthier communities. As Executive Director, Hubbard will report to the NNCC Board of Directors and PHMC's new Chief Program Officer, Pam Mattel.
 
Hubbard received her Bachelor of Arts from Pomona College and her law degree from Temple University Beasley School of Law. In 2018, she received the Honorary Alumni Award from the University of Pittsburgh School of Nursing, and she currently teaches undergraduate and graduate policy courses at the University of Pennsylvania School of Nursing and the Philadelphia College of Osteopathic Medicine. Hubbard will continue to serve as Executive Director of the Pennsylvania Action Coalition, a statewide coalition endorsed by the Robert Wood Johnson Foundation and AARP, dedicated to advancing a Culture of Health throughout the Commonwealth.
LATEST NEWS
STAY CONNECTED TO NURSE-LED CARE