Guest Author: Jessina Carroll Wachtelhausen, RN, BSN Chief Nursing Officer, Ryan Health
It was a warm summer Saturday night last July, which had the typical lazy feel to it. My husband and I had just stepped off the PATH train at Penn Station and were making our way to the C Train at 34th Street. The subways were running slow that night, so we decided to take a cab uptown.
We let the first cab go by, and then waited for another one. But none were coming. Everything just slowed to a crawl. It was at that moment that I noticed the lights in the city methodically going out. Streetlights and traffic lights heading uptown were going dark, block by block.
But there wasn't any panic in the streets, and we decided to walk. Someone said something about a power surge being the cause of the outage affecting the West Side of Manhattan, but not terror-related.
By that time, however, Jason and I had walked quite a few blocks, and we found ourselves standing in front of Ryan Chelsea-Clinton (RCC) health center. The center was dark due to the outage, and I knew that could be trouble.
Lack of Power is a Problem
I'm the Chief Nursing Officer for Ryan Health, overseeing our 6 community health care centers in Manhattan, our 7 school-based centers, and our mobile health center. My department manages 80 medical assistants, LPNs and RNs. My team is often the first line of contact for our patients.
I am also the Risk Manager for Ryan Health. I oversee emergency preparedness from a medication management perspective, and knew the blackout could have implications for Ryan Health.
I couldn't tell from the street if RCC's emergency generator had kicked on. My biggest concern was our vaccines, which are temperature-controlled and lose their viability if there's a temperature excursion.
I called the RCC executive director at home to report on what I saw, and he was already engaged with the blackout. It was determined that the emergency generator at RCC had kicked on, but we were uncertain about the vaccine refrigerator. It was reporting temperature data just as it is intended to do, but there was a gap in the data. Had the fridge gone out, or was the missing data due to the WIFI being out? We didn't know. We had to determine whether the missing data was being stored in the cloud, allowing us to know for sure if the vaccines were safe, or if that information was gone forever.
We contacted the RCC facilities director, who came in to investigate. The fridge had been running the whole time, and it was just a WIFI reporting issue. The vaccines were safe, but there was no way to tell that remotely.
Deciding Whether to Activate the Incident Command Center
We have a decision tree for emergencies; it's flexible and comes into play for various occurrences. For instance, at one end of the spectrum is something like sending a mass text to staff for a snow emergency. At the other end is activating our Incident Command Center (ICC). Had the blackout gone on longer than the few short hours that it did, we would have activated the ICC. Leadership was already involved in managing this emergency, which was limited in its impact, so our ad hoc ICC process worked.
The whole assessment took less than 90 minutes. Vaccines are so fragile, and any time there's a temperature excursion for even an hour, we must call the manufacturer and give them the specifics. They tell us whether we can keep the vaccines. Generally, vaccines for measles, rubella, and chickenpox are not viable even after a short excursion. Ours were safe this time.
While managing the RCC blackout effort was a success, one of our school-based centers, Park West High School, was also affected by the blackout, with the same scenario. I spoke with the head of our school-based centers, who could remotely check the emergency generators. At issue was whether the data monitoring was accurate. Like at RCC, we just needed to check the paper trail to ensure the vaccine refrigerator had been running the whole time. It turned out, it had as well.
Lessons Learned
As Ryan Health's Risk Manager, I work closely with the Community Health Care Association of New York State (CHCANYS). I have been through CHCANYS' emergency preparedness drills, which are incredibly comprehensive — the last one was a citywide drill. Our CHCANYS drills prepare our staff to respond if a crisis were to happen in the city or our neighborhood. They also prepare us for the final rules on emergency preparedness from the Centers for Medicare and Medicaid Services (CMS), and support the certifications we receive from the Joint Commission on Accreditation of Healthcare Organizations (JACHO).
Ryan Health was ready for the short New York City blackout. But it taught us that while our emergency generators work as they should, we needed to upgrade the data monitoring capabilities for our vaccine refrigerators. As a result, we are moving to a system that can run on backup battery power for up to 10 hours, so we can ensure the viability of our vaccines without any hesitation.
Our staff responded quickly to this emergency, which could have been a lot worse had the power remained out for an extended period. Ensuring we have enough battery-powered backup to keep our medications – and by extension, our patients – safe is an important lesson that we are implementing systemwide.
AUTHOR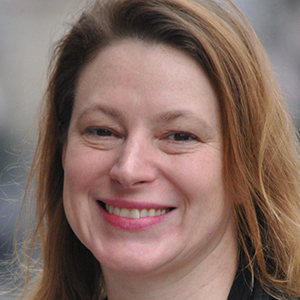 Jessina Carroll Wachtelhausen, RN, BSN
Chief Nursing Officer at Ryan Health in New York City
Jessina Carroll Wachtelhausen, RN, BSN is the Chief Nursing Officer at Ryan Health in New York City. Ryan Health (formerly The William F. Ryan Community Health Network), is a Federally Qualified Health Center (FQHC) based in Manhattan that has been providing high-quality, comprehensive and affordable primary and specialty care to New York's diverse and underserved communities since 1967.
LATEST NEWS
STAY CONNECTED TO NURSE-LED CARE